Helping Tenants pay their rent to be introduced in Wales
New framework to help tenants pay their rent to be introduced in Wales
A framework to ensure that tenants who are struggling to meet their rental costs are able to access fair and consistent financial assistance is to be introduced by the majority of Welsh local authorities.20 Welsh local authorities have been working in partnership with the Welsh Local Government Association (www.wlga.gov.uk) and consultants from the Welfare Reform Club (www.welfarereformclub.net), to develop the new framework for awarding Discretionary Housing Payments (DHPs).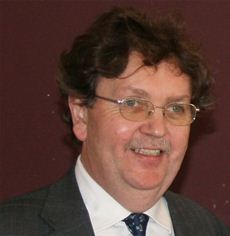 Paul Howarth, Welfare Reform Club
Discretionary Housing Payments enable tenants to apply for temporary financial assistance if they have a shortfall in their Housing Benefit. Applications have increased significantly but there are insufficient funds available to make up all the shortfalls in Housing Benefit. Therefore local authorities have to carefully manage their limited DHP fund to ensure that support is directed to where it is needed most. The local authorities, who administer DHPs, will use the new framework alongside existing DWP guidance to ensure that an equitable and consistent approach is applied when deciding who has a priority for a DHP award. The framework will give priority to people who are doing all they can to help themselves and also focus on ensuring that local authorities assist tenants with the underlying problems causing their hardship. This could include the provision of advice, referring people to other appropriate agencies and protection for disabled people.
The development of the framework, by the 20 councils, aims to maintain flexibility and discretion for local authorities to meet local demands. It has received the full support of the Welsh Government, which has described the new framework as 'ground breaking'.
Commenting on the introduction of the framework, Nick Jones, Service Director (Operational Finance) at Rhondda Cynon Taf County Borough Council said, "With the challenge of the recent welfare reforms including the 'Bedroom Tax', there was a significant pressure to define a fair and effective approach for administering Discretionary Housing Payments. So it is really very pleasing that 20 local authorities have come together to agree that they needed a more consistent framework to help tenants, but one that also continued to allow local discretion. To convert this impressive level of agreement into reality, supported by the Welsh Local Government Association and the Welfare Reform Club, the councils have successfully developed the new framework. The result is good news for the local authorities and even better news for the tenants who they aim to help."
Paul Howarth, Policy Director of the Welfare Reform Club, echoed Nick Jones's comments adding, "The Welfare Reform Club was founded to build local welfare delivery and we aim to provide expert policy advice to local government clients on a range of complex issues. Discretionary Housing Payments are one such area as they play an increasingly important role in helping smooth the impact of the Government's welfare reform programme. Whilst there have been large increases in the budget made available to local authorities for DHPs, this budget has been reduced by nearly 25% for the 2015/16 financial year. In addition, the situation is made even more challenging by the criticism authorities will face should they either under or over spend or if there is too much variation from one authority to another.
"Naturally then, we were delighted to have been asked to help the Welsh Local Government Association with this innovative framework that will deliver a more transparent and equitable system for the Welsh public. It needed to help councils improve outcomes for people, manage the budget successfully and place greater priority on those who are making efforts to help themselves. The new framework meets these needs and is a reflection of and a tribute to the collaborative drive of the 20 local authorities acting in unison to help Welsh tenants as a whole. We look forward to exploring other areas where we can work with them in the future."
Ends
Note to Editors
The Welfare Reform Club worked successfully with 20 out of 22 of the Welsh authorities to develop a Policy Framework they could all agree. The Welsh authorities themselves working with the Welsh Local Government Association instigated the project, which was fully supported by the Welsh Government which has described the Policy Framework as 'ground breaking'.
About The Welfare Reform Club www.welfarereformclub.net
The Welfare Reform Club was founded by Malcolm Gardner, Paul Howarth and Deven Ghelani. Each of the founders recognise the important role that local, face to face support has in the lives of constituents. The Welfare Reform Club aims to help local authorities and other organisations manage transitions in the welfare system and to understand their long-term role in making welfare work.
The Welfare Reform Club specialises in policy and strategy relating to service delivery for vulnerable people and linking wider strategic objectives together including those relating to: welfare, economics, housing, social care, health and education.
For further information please contact:
Paul Howarth,
Policy Director
Welfare Reform Club
paul@welfarereformclub.co.uk
07854 773164
www.welfarereformclub.co.uk
or
Jon Rae
Director of Resources
WLGA
02920 468620
http://www.wlga.gov.uk
or
Leigh Richards
The Right Image
leigh.richards@therightimage.co.uk
www.therightimage.co.uk